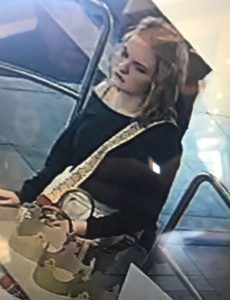 On November 9, 2023 an unknown female entered the Burger King on Allegheny Blvd., and used a counterfeit $100.00 bill to purchase food from Burger King. After receiving the change and her food the unknown female left the store without paying with actual funds.
The Sugarcreek Borough Police are asking for the publics assistance in identifying the female in the image. The female is wanted for questioning in regard to the counterfeit currency.
Anyone with information is asked to contact the Sugarcreek Borough Police Department at 814-437-3703.