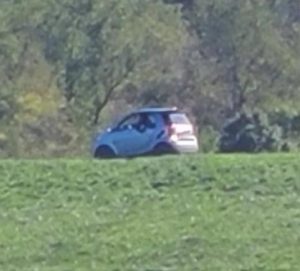 Sugarcreek Borough Police had been advised of a motor vehicle that was driving on the Two Mile Run damn on September 19, 2021 in the afternoon hours. This vehicle had driven through an area that was posted no vehicle travel and then on top of the damn, this vehicle then drove around a locked gate.
Sugarcreek Borough Police are asking for the communities help in identifying this vehicle. This is believed to be a silver or grey Smart car.
Anyone with information is asked to contact Sugarcreek Borough police by calling 814-437-3703.